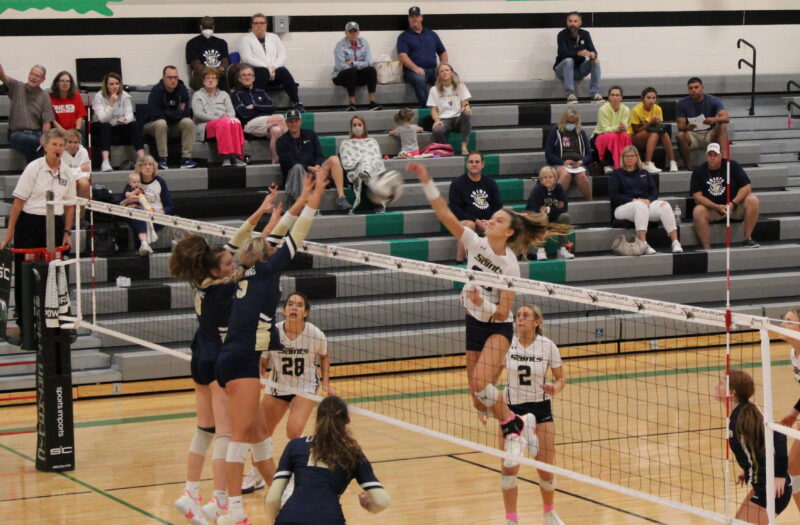 Posted On: 10/10/21 5:16 PM
It was another incredible day of high-level volleyball at Omaha Skutt. The SkyHawk Invitational has delivered again.
We'll have plenty of coverage on all the big trends and standouts from the event. Today, our starting point is about outside hitters. There's a lot to talk about here.
The pin-hitting talent at Skutt this weekend was phenomenal. Every match presented an opportunity to see a future D1 talent or some up-and-coming stars that are just starting their prep volleyball journies. It's always exciting to see that kind of variety in one building, and that's what makes this tournament so compelling.
It's hard to know where to start when breaking down all the outside hitters we saw, but we'll jump right in anyways.
Perhaps we'll begin with Ava Martin. The Creighton commit was bombing away throughout the day. She was particularly deadly on the two-ball combination play at the middle of the net. Martin also brings excellent ball control skills to her repertoire, so she will undoubtedly be a huge force at the collegiate level. Of course, her teammate Betsy Goodenow was equally efficient on the opposite pin.
While we're discussing senior hitters headed to Nebraska colleges, Hayden Kubik was a menace