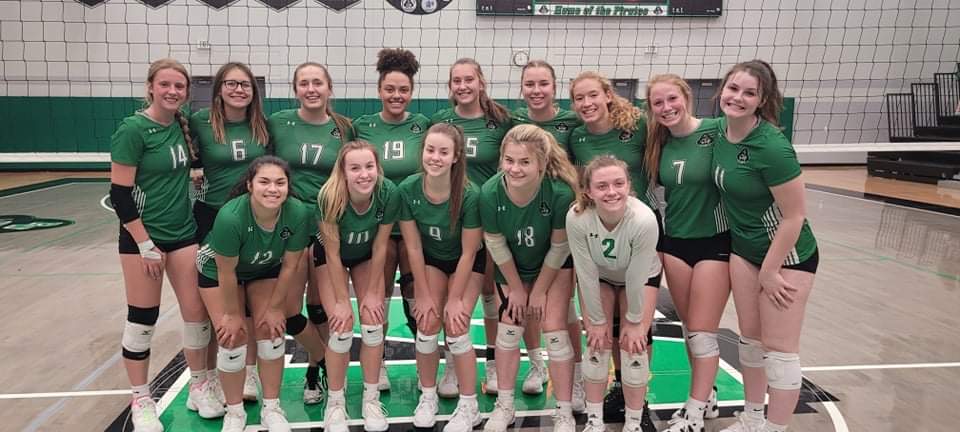 Posted On: 10/22/21 2:51 PM
Grafton (Ranked #5) and Port Washington (Ranked #4) went head to head last night in their regional semifinal matchup and it was an incredible match. Port Washington ended up taking the match in 4 sets but not without a huge battle from Grafton. This was an intense nail-biter of a match that could swing either way at any point in time. 
The scores for the match were: 24-26, 25-16, 25-19, 26-24. 
Grafton 
Grafton put up a huge fight and had some incredibly scrappy plays. Here are some of their top performers in the match last night. 
Abby Proefrock Abby Proefrock 5'6" | DS/L Grafton | 2022 State WI was a highly impactful player. She has a huge vertical and is highly efficient in out of system plays. Abby leads her team in kills this season. She also is great on serve receive and defense. Abby is a gritty athlete who will do just about anything to keep the ball alive. 
Dani Thompson is a talented lefty setter who runs the court well. She has had a huge impact on this team and program this year. Dani makes good decisions and utilizes her hitters well on the court. 
Junior pin hitter Leah Maciejewski is also making a name for herself in this program. She has great ball control and puts a lot of pressure on other teams with her well-placed and powerful hits. She executes well both in and out of system. 
Port Washington 
This talented team came out with the win and needed to play incredibly gritty to earn points. They were playing on their home court and had a good crowd in attendance!
Libero Amira Sczcepanski was all over the place on the court. She had an awesome game and was picking up tips and hits across the court. Amira was solid in coverage as well picking up blocks and block touches for her team. She was all around consistent and scrappy and logged an incredible 29 digs. 
Sophomore middle hitter Elyse Karrels is incredibly athletic and aggressive at the net. She isn't afraid to get in front of opposing hitters to make the black. Elyse also has great passing and serving fundamentals which made her effective in the back row while she was serving. She has a ton of power and is a go-to hitter for this team. 
Junior pin hitter Jennacy Wille had some great shots that kept the Pirates alive in tough situations. She can mix up her hits well executing a deep line roll shot one play and a hard cross court hit the next. She is dynamic in the front row and is effective in out of system plays. 
Junior setter Sydney Hoeft is scrappy on the court. She always finds a way to make the play work. Sydney plays great defense and is very athletic in everything she does. She will be a major in the Pirates upcoming matches in the playoffs. 
Rebecca Sepanic, a junior middle hitter, was a beast at the net. She recorded 4 blocks and had a lot of touches as well. She also is a powerful hitter who finds the deep corner and seam shots to earn points for her team. 
Port Washington (Ranked #4) will face off against Pewaukee (Ranked #1) tomorrow, October 23 at 7 PM in the Regional Final! It is sure to be a great match.