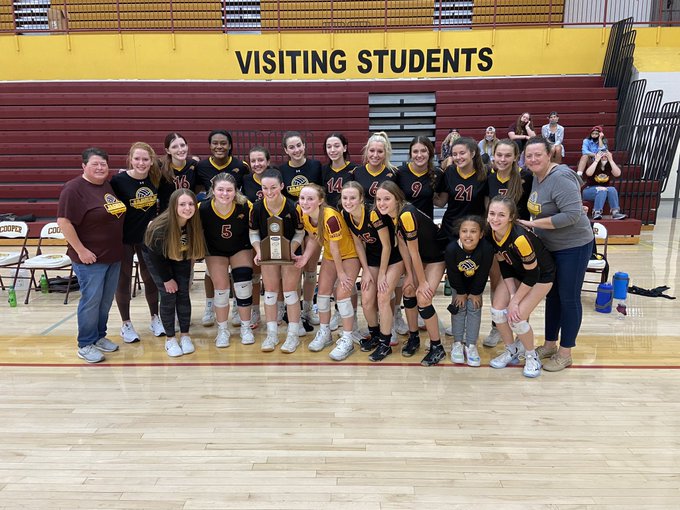 Posted On: 10/23/21 6:53 PM
Cooper is poised to compete in the 9th Region Volleyball Tournament.
After finishing runner-up to rival Ryle in the 33rd District Volleyball Tournament, Cooper is looking to return to the win column.
Among Kentucky's top high school volleyball programs, Cooper contends for championships each season. Cooper entered the high school volleyball postseason ranked 12th in the state. 
Here are three Cooper players to watch. 
Buchi Ajaezu (Sr., Middle Hitter/Opposite): Able to deliver from the middle as well as the right side of the front row, Ajaezu executes quick attacks regularly. Ajaezu helps close blocks with the opposite hitter and outside hitter often. Boasting versatility and the ability to excel on both offense and defense, Ajaezu possesses solid jumping skills.
Chloe Fortner Chloe Fortner DS/L Cooper | 2023 State KY (Jr., Libero): A defensive standout, Fortner digs and pursues well. Agile, Fortner possesses solid passing and defensive skills. Fortner turns the first touch into a solid pass to the setter routinely. Athletic, Fortner covers the court extensively. 
Sadie Smith Sadie Smith S Cooper | 2024 KY (So., Setter/Defensive Specialist): One of the top young high school volleyball players in the state, Smith is versatile. Able to deliver offensively and defensively, Smith is a vocal leader with strong communication skills that runs the