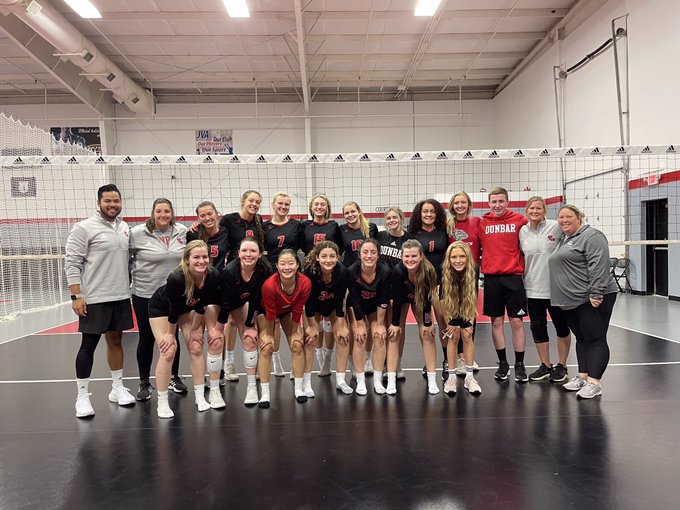 Posted On: 10/7/21 10:45 PM
Featuring many talented student-athletes, perennial 11th Region title contender Paul Laurence Dunbar is among the state's top high school volleyball teams.
Paul Laurence Dunbar is ranked 11th in the current Kentucky Volleyball Coaches Association Top 25 Poll, which was released on Tuesday, Oct. 5. 
Heading into the final week of the 2021 high school volleyball regular season, Dunbar is 19-9. 
Here are three Dunbar players to watch.
Campbell Gash Campbell Gash S Paul Laurence Dunbar | 2022 State KY (Sr., Setter): A vocal leader, Gash is experienced at her position and possesses strong communication skills. An agile player who is fast and covers the court thoroughly, Gash runs the offense successfully. Gash identifies blockers well and makes quick decisions on the court regularly. 
Delaney Gash Delaney Gash OH Dunbar | 2024 KY (So., Outside Hitter): A productive hitter from the left side, Gash can deliver from both the front row and the back row. Athletic, Gash adjusts well to sets coming from any location. Along with producing as a hitter, Gash, who is a standout in the Class of 2024, works well with middle blockers on blocks.  
Ava Jackson Ava Jackson OH Dunbar | 2023 State KY (Jr., Outside Hitter): Agressive at the net, Jackson possesses solid jumping ability. In addition, Jackson boasts quality back row skills. Jackson