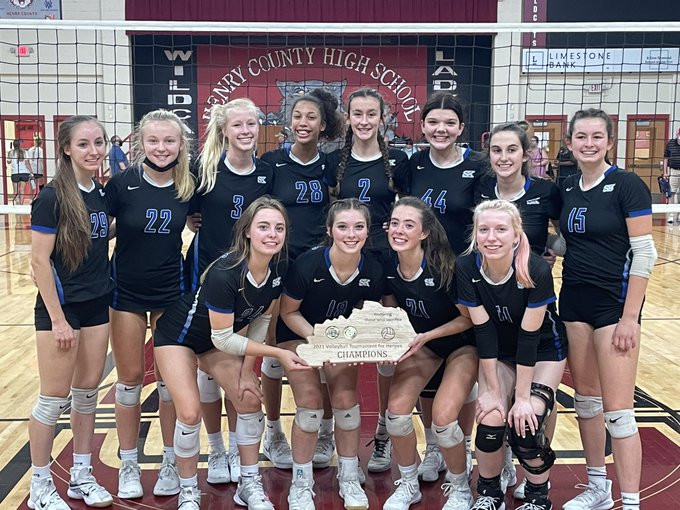 Posted On: 10/16/21 11:43 PM
A contender for the Region 9 title, Simon Kenton is among the most talented high school volleyball teams in northern Kentucky. 
Set to compete in the 32nd District Volleyball Tournament, Simon Kenton concluded the regular season 22-9. 
The reigning 32nd District champion, Simon Kenton finished runner-up to North Oldham in the 2020 8th Region Volleyball Tournament. 
Here are three Simon Kenton players to watch. 
Naomi Hayes (Sr., Outside Hitter): A productive performer, Hayes excels from the left side of the net. Hayes possesses solid jumping ability and delivers as a go-to-hitter. Able to produce from both the front row and the back row, Hayes adjusts well to sets coming from any location. 
Rylee Hood (Jr., Right Side Hitter/Defensive Specialist): A versatile player, Hood boasts a diverse skill set. Hood, who digs for quick attacks routinely, excels on both offense and defense. Among the leaders along the front row for Ryle, Hood works well with middle hitters on blocks. 
Brittney Tackett Brittney Tackett S Simon Kenton | 2022 State KY (Sr., Setter/Defensive Specialist): A vocal leader, Tackett possesses strong communication skills. Tackett directs the offense successfully and makes quick decisions on the court regularly. A player with a solid all-around skill set, Tackett identifies blockers consistently.