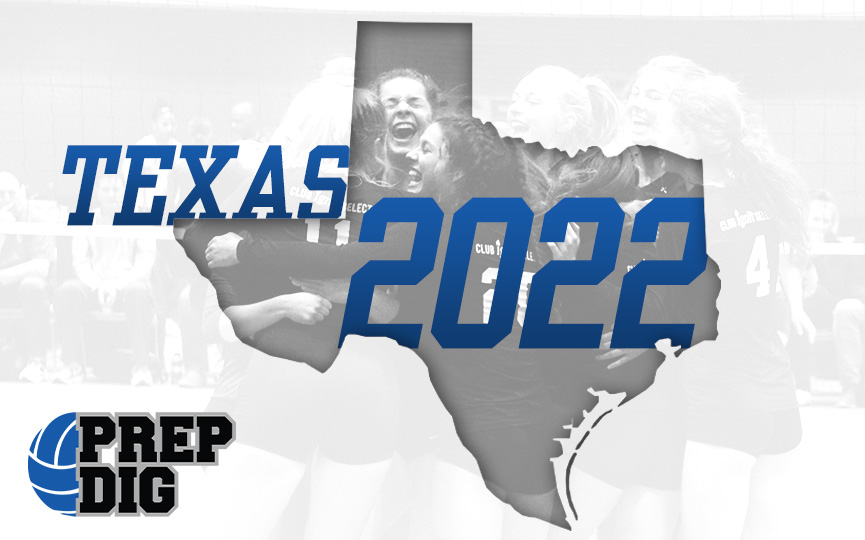 Posted On: 10/11/21 11:00 AM
A lot of things can define the success of a volleyball player's high school career. Winning titles is certainly one of them, even though it can sometimes tell more about the strength of a group of players together than about someone's particular skills or level of play.
Individual milestones tend to reflect more the specific play or production of certain players and several of them have been able to accomplish those in the still early days of the high school season in the state of Texas.
Here are three of these players who reached some special numbers for their teams:
Naylani Feliciano – Libero – HS: Plano – Club: Texas Advantage – 2022
A University of Miami commit, Naylani Feliciano is set to end her high school career in great fashion as she's putting up another strong season with the Plano Wildcats. The 5'7" surpassed 2,000 digs in her high school career last week, when she tallied 37 in a five-set loss to Plano West. Feliciano is currently at 2,033 and counting.
CONGRATS to OUR libero @NaylaniF for earning 2000 CAREER DIGS tonight!!! 2027 and counting!! #miami #sheisahhhmazing pic.twitter.com/4901a8kB30

— Plano