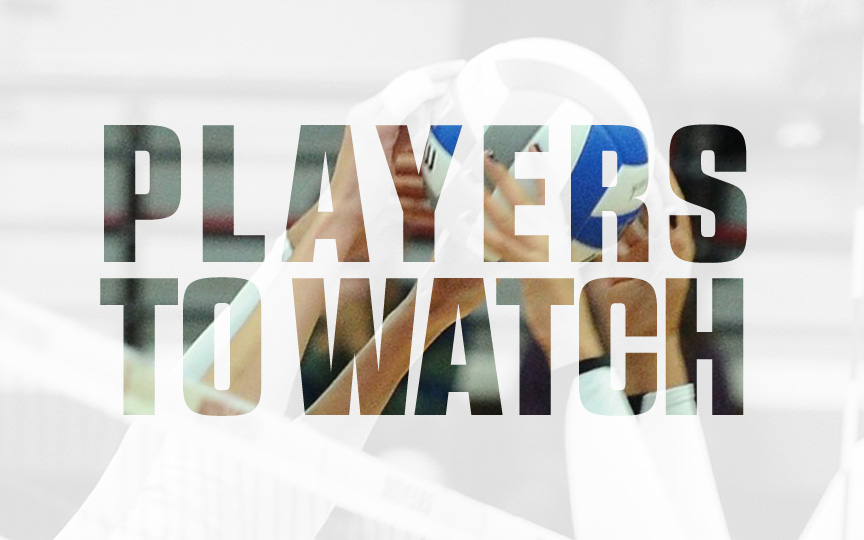 Posted On: 10/14/21 5:41 PM
Juliette Chandler Juliette Chandler 6'0" | MB St. Joseph's | 2024 State OH – 2024 | St. Joseph Academy
Chandler is a 6'0 sophomore middle averaging 2.3 kills per set for the Jaguars. She is second on the team offensively as SJA is currently ranked #4 in the Division I state poll. She provides an athletic presence on both sides of the ball as she has good quickness and elevation. Chandler is developing good versatility in her game to be able to score from a variety of locations across the net if needed, including on quick tempos around the setter as well as at both pins. She is also among team leaders in blocking at nearly two per match.
Katie Gielas – 2025 | Ursuline (Cincinnati)
The 6'1 freshman outside hitter has been a key element to Ursuline's success this season. The Lions are currently ranked #3 in the Division I state poll and should contend well in the postseason that is set to begin soon. Gielas is averaging 2.5 kills per set and is second on this squad in offensive production. This includes a recent 12 kill performance while hitting an impressive .400 as an outside hitter to lead her team in Ursuline's 3-0 sweep of the ECC's top team. She has earned double-digit kills in nine of the Lions' matches thus far to set her off on a terrific path for a great high school career.
Megan Lantis – 2024 | Wooster
The Generals are 17-1 on the season and currently ranked #17 in Division I. They have balanced offense around the floor as four athletes are averaging two kills or more per set. Lantis is among this core group of offensive arms as she is terminating 2.2 kills per frame while hitting at a .251 efficiency. She gets her feet to the ball to create good balance in the air and does well to contact at the peak of her jump. With more dynamic double-arm drive and upper body torque to open to the ball she can create more power and range off her arm. Look for Wooster in the postseason as they will finish as the Ohio Cardinal Conference champions. 
Erynn Moloney – 2024 | St. Ursula Academy (Toledo)
The Arrows are undefeated in conference play and atop the Three Rivers Athletic standings. Moloney is averaging 2.3 kills per set and hitting a team best .341. She works hard in transition to create opportunities for herself offensively as she is very intentional in her movement off the net and identifying the ball to put herself in a good position around the setter. When on time in the air she can create some good arm speed. She works just as hard on the defensive side and uses good patience and vision to track the ball. She leads her team at two blocks per match. The Arrows are ranked 12th in the most recent DI poll.