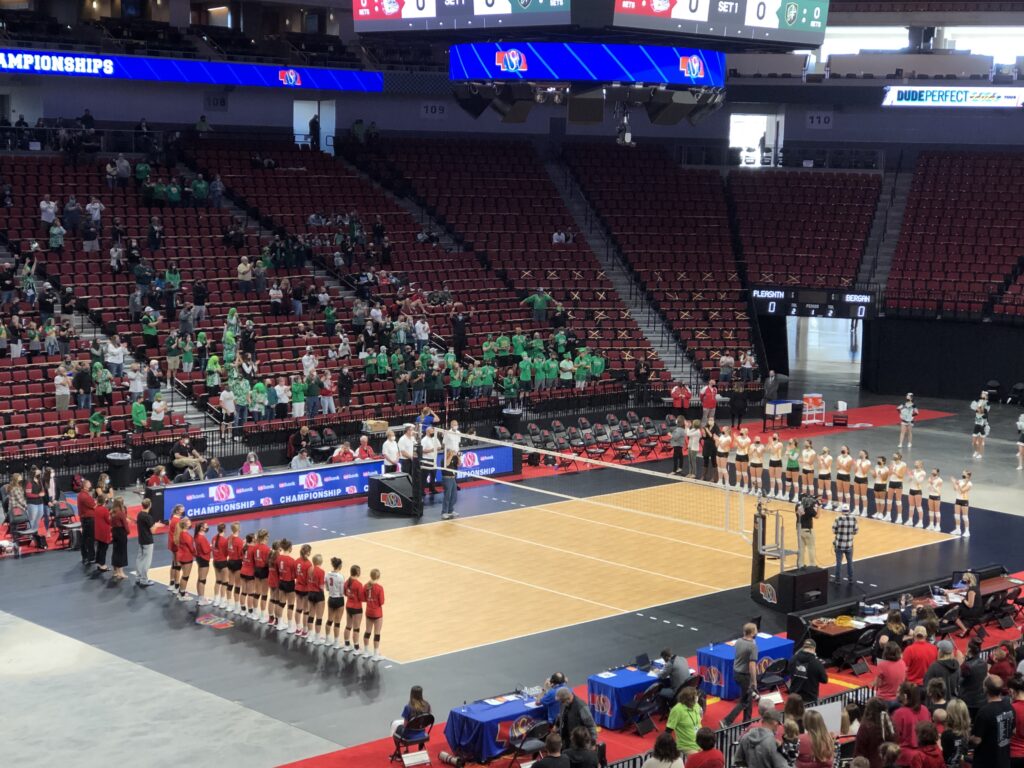 Posted On: 10/22/21 10:00 AM
What a regular season we've had. It's been a year full of spectacular performances, standout players, and breakout teams. We'll have plenty of time to analyze all the storylines from an exciting 2021 campaign. First, though, there's a lot of unfinished business with the postseason quickly approaching.
Speaking of the postseason, subregional pairings are out! As always, you can find them here on the NSAA website under the sub-districts tab. I've already seen and experienced the excitement around the volleyball community as we approach this time of year. You can expect a full breakdown of some of the intriguing pairings that we'll see early next week.
Before we get too far ahead of ourselves, let's recap Thursday's action and put a bow on the regular season.
Perfection
They've done it. Papillion-La Vista South has secured a flawless 34-0 season with a 3-1 win over Omaha Westside in the Metro Conference Tournament championship. Amid all the parity and surprises that permeate Nebraska high school volleyball, the Titans are the only undefeated team left standing in the Cornhusker State.
Of course, Omaha Westside's accomplishments in this tournament are worthy of a lot of praise. The Warriors were the kind of