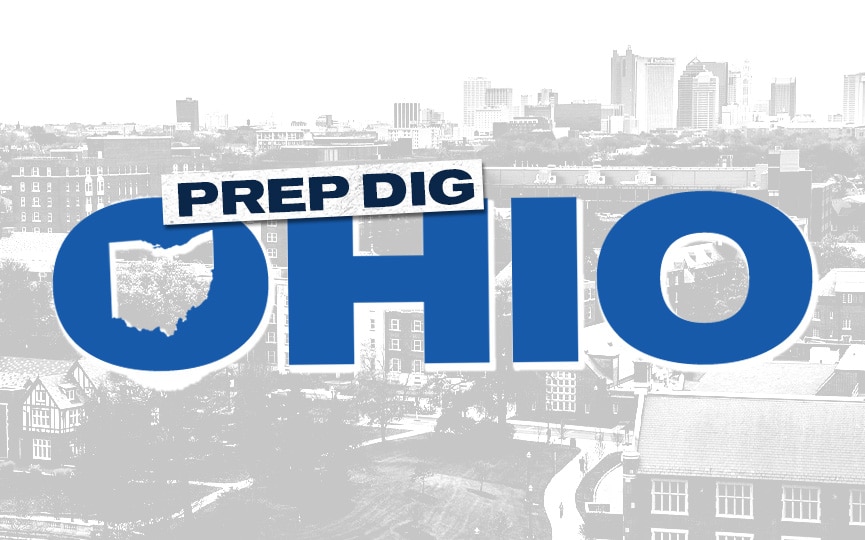 Posted On: 11/28/21 8:20 PM
As the Ohio state tournament weekend is behind us, here is a look at some of the non-senior impact players that could lead their teams to a tourney run in 2022.
Aubrey Anders Aubrey Anders 5'11" | MB Independence | 2025 State OH – 2025 | OH | Independence
The Blue Devils fell just short fo the Division III state crown and a perfect season. Anders, just a freshman, was a big offensive asset to their effort as she averaged 2.7 kills per set while hitting at a .429 clip. She also did her job defensively as she totaled 61 blocks on the season. She had eight matches in which she earned double figure kills including a career high 21 in a 3-2 midseason win over Huron. Independence is a young squad in general as they should return a good core group of their offense next fall. 
Chloe Gels – 2024 | OH/MH | St. Henry
St. Henry finished the season as the Division IV runner-up. Gels was one of two hitters with over 300 kills on the season as she totaled 301 while averaging 3.2 kills per set. She ended the season at a .241 attack efficiency. With ability to terminate from various attack points, she approaches with a big arm and shows good arm control to swing through multiple zones of the opponent's court. Gels will be the primary attacker for this squad next season as they graduate multiple options from their offense.
Kelsey Niesen Kelsey Niesen 5'9" | DS/L Roger Bacon | 2024 State OH – 2024 | OH | Roger Bacon
Worthy of an all-Ohio selection, Niesen was overlooked despite a terrific offensive season in helping guide Roger Bacon to a very close runner-up finish in the Division II state finals. She had 354 kills on the season including 19 terminations in a tight 3-2 defeat in the title match against the state's top-ranked team. Niesen hit .336 on the season while averaging 3.5 kills per set. She was definitely the Spartans' go to arm as she took the most swings and terminated 48% of those attempts across the season. She has a solid all-around skill set as she averaged 8.8 digs per match to balance her offensive production and value.
Karis Willow Karis Willow 6'3" | RS Liberty Benton | 2023 State #56 Nation OH – 2023 | OH | Liberty-Benton
One of the state's top recruits, Willow had a big season in helping the Eagles to a perfect season that included the Division III state title. The Penn State commit terminated 400 kills on the season, not many bigger than the 15 she scored in the state championship match, in which she also hit at a .500 efficiency. The 6'3 pin attacker is a high flyer and very difficult to slow down at the net. Her length and athleticism also make her a big presence defensively at the net. She was one of two juniors selected to the DIII all-Ohio first team.