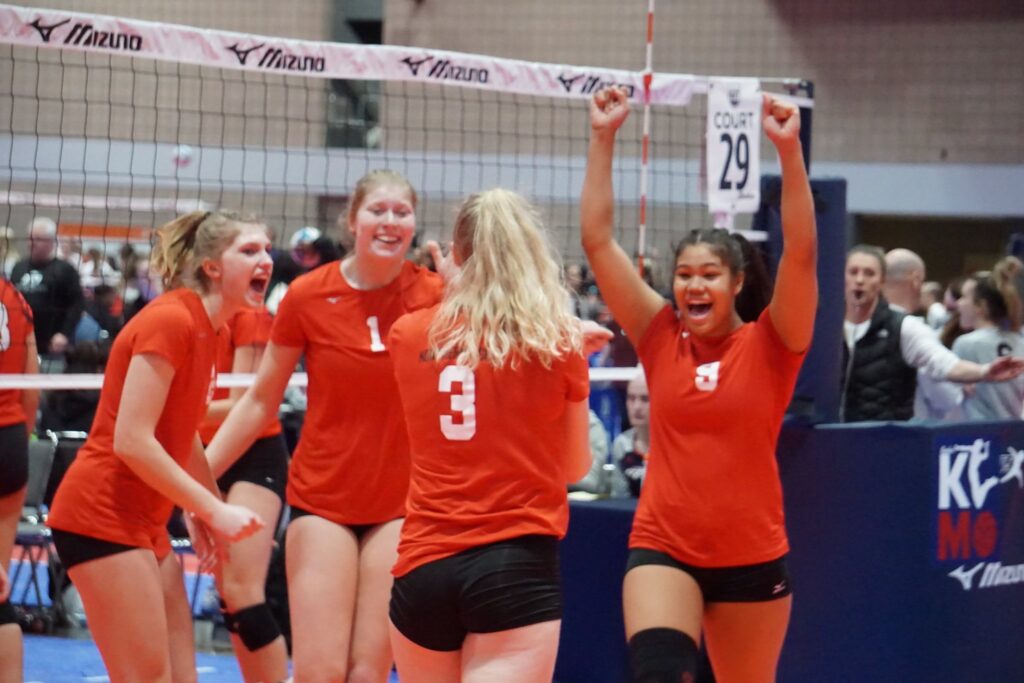 Posted On: 12/2/21 2:41 PM
If any team is playing volleyball in December, its a great sign.  With the D3 national title wrapped up with UW-Eau Claire taking the crown there is still plenty of hardware left to capture for D2 and D1 squads who will be starting their national tournaments this week.  I took a deep dive into all the rosters of the teams who will be playing.  The Midwest is heavily represented.  There are matches everywhere that even if you don't know the teams, you might know one of the players. 
When I have spoken at various events and I say this often that when athletes are competing in the Midwest, it truly is some of the best high school and club volleyball in the country.  College coaches love recruiting Midwest athletes obviously for their skill, but there is also the package of being a strong student and that true Midwest work ethic that any team would welcome into their gym.  
As for Minnesota?  Plenty of storylines with tournament time.  There were plenty of Minnesota natives that were on the UW-Eau Claire National Championship team while St. Cloud State, Concordia-St. Paul, and Winona State kick off the D2 National Tournament today!  Minnnesota will host this weekend with Iowa State, Stanford, and South Dakota coming to town.  Another quick storyline is Minnesota native Taylor Wolf who is playing her fifth year as a graduate student for Marquette after being the tournament with Green Bay three years ago.  Wolf is a prep out of Waconia.  
Did I miss someone?  Email chris@prepdig.com 
Give a share and a shoutout!  Happy Tournament Time! 
UIC 
Mikala Henderson – St. Michael-Albertville
Ball State
Esther Grussing – Willmar
Michigan
Grace Persson – Eden Prairie
Kayla Bair – Prior Lake
Tennessee
Ava Moes – Lakeville South
Georgia Tech 
Kali Engeman – Minnetonka
Kansas
Molly Schultz – Rockford
Jenny Mosser – Lakeville South
Creighton 
Abby Milner – Lakeville North 
Marquette
Taylor Wolf – Waconia
Jadyn Garrison – East Ridge
Claire Nuessmeier – St. Peter
Ellie Koontz – Academy of Holy Angels
Northern Colorado 
Bronwyn Timperly – Northfield
Wisconsin 
Sydney Hilley – Champlin Park 
Izzy Ashburn – Champlin Park 
Minnesota 
Lauren Crowl – Eastview
Rachel Kilkelly – Shakopee
CC McGraw – Prior Lake
Ellie Husemann – Eagan
Skylar Gray – Maple Grove
Iowa State 
Eleanor Holthaus – Rocori 
South Dakota
Elizabeth Juhnke – Lakeville North
Brynn Paumen – Maple Lake
Central Florida
Dresden Pass – Minnetonka
Mckenna Melville – Eagan
Howard 
Fola Wilson – Minneapolis Southwest
Illinois State
Kaity Weimerskirch – Champlin Park 
Nicole Lund – Rochester Century 
Kaitlyn Prondzinski – Stewartville
San Diego 
Lauren Turner – Edina
Fairfield
Maddie DeMars – Forest Lake
Florida Gulf Coast
Lauren Clark – Champlin Park 
Kentucky 
Erin Lamb – Stewartville
Illinois
Maddie Whittington – Stillwater
Nebraska
Kennedi Orr – Eagan