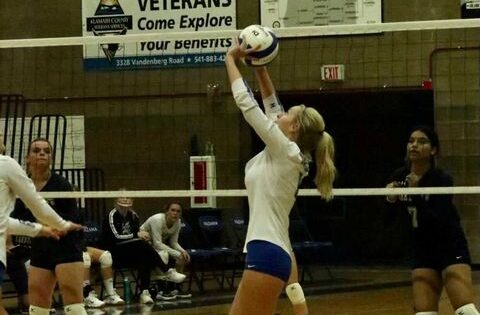 Posted On: 01/3/22 8:59 AM
A new year has arrived and the restart of the calendar also means something really exciting for those who follow volleyball in the state of Washington – the club season is about to really get going in the Evergreen State!
Some early tournaments were played in December and they gave us a nice warm-up for what's ahead but the bulk of the season really starts now and we're about to start watching the most exciting prospects of the state in nearly a weekly basis.
Everyone has their favorite players to follow or watch and this week we'll try to offer new options during this week, pointing out players who could be poised for a fantastic club season based on what they recently did for their high school teams.
We'll start with the setters:
Peyton Ensign – Club: DaKine Warriors – HS: Curtis – 2025
Peyton Ensign had a tremendous freshman season with her high school team Curtis and immediately became one of the most intriguing setters in the entire state. The 5'7" setter was stellar, producing 1,079 assists (ten per set) and 269 digs, earning a spot in both the Washington Coaches Association All-State first team for the 4A