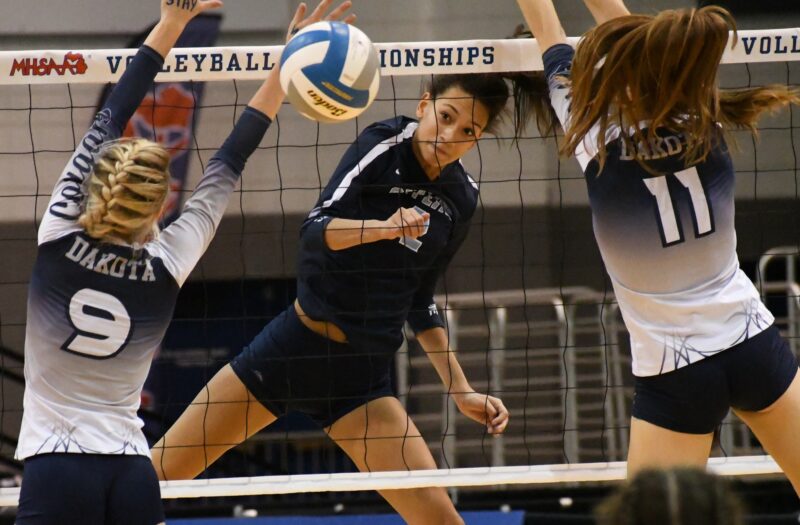 Posted On: 01/5/22 6:35 PM
The Class of 2023 has proven to be one of the best Michigan has seen in some time.
It's a very deep class that has produced national championships and commitments to high-profile Division 1 college programs.
Heading into 2022, the race to win the Miss Volleyball honor definitely appears to he highlighted by three players that have excelled at the varsity level since they were freshmen.
Along with the three frontrunners, here's a collection of other players that could find themselves as finalists next fall.
Murray (Nebraska) was recently named the top player in the Class of 2023 nationally by PrepVolleyball.com, so she certainly has to be among the frontrunners for Miss Volleyball in 2022. Murray has led Skyline to two Battle Creek appearances in her career and has been First Team All-State in Division 1 the last two seasons, while being named Third Team as a freshman. Murray makes the game look easy and all things seem to come natural to her.
Sarafa (Kentucky) has gotten better with each season and she's led the Mustangs to back-to-back Division 1 state championships. You won't find many