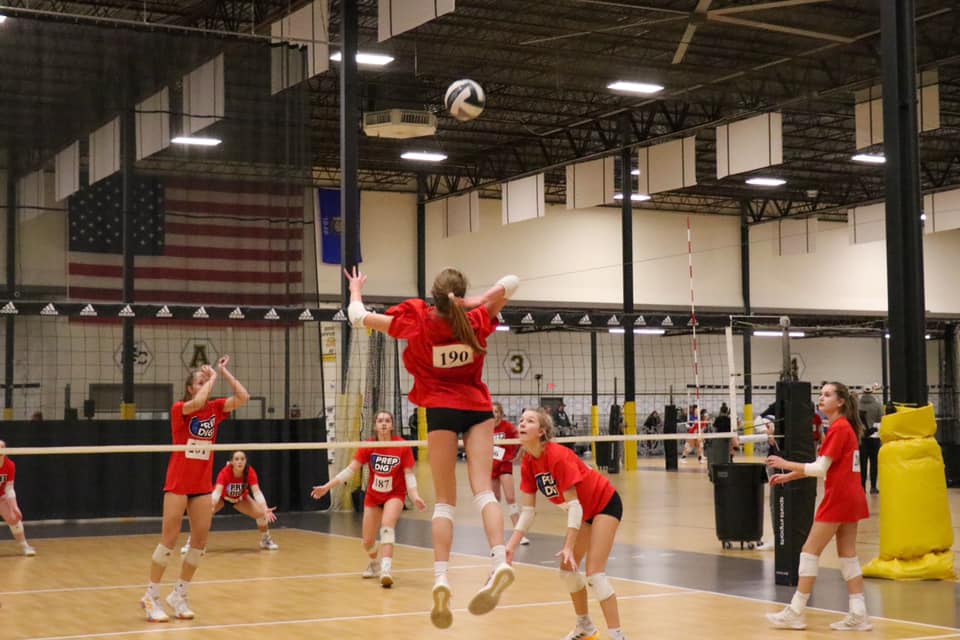 Posted On: 05/18/22 3:41 PM
The Gauntlet will be filled with top talent including three 15s teams who qualified open for the USAV Girls Junior National Championships in Indianapolis next month. The pins on these teams are powerful, smart, and consistent and some of these matches will be blow for blow. Here are some of the powerhouse pins from the class of 2025 headed to the Prep Dig Gauntlet.
Madison Quest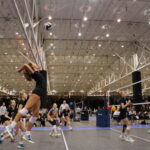 Madison Quest 6'3" | OH DSHA | 2025 State WI is an incredible athlete she recently trained with the USAV National Team Development Program in the U16/U17 age division. Madison is very well-rounded in her skills and she is excellent at executing in both the front and back row. Madison has power and a high volleyball IQ which allows her to manufacture points.
https://twitter.com/KingsleyATK/status/1520795664589983744
Abby Vander Wal – 1st Alliance 15 Gold
Abby is simply explosive. She trained with the USAV U16/U17 National Team Development Program. Abby is the type of athlete you notice because she gets the job done. She earns points, sets her teammates up for success, and performs in high-pressure situations. Abby brings a lot of training and experience to the court and is a fun athlete to watch.
Madison Quest

Madison

Quest

6'3" | OH

DSHA | 2025

State

WI

– Sting 16 Gold

Madison Quest

Madison

Quest

6'3" | OH

DSHA | 2025

State

WI

is an incredible athlete she recently trained with the USAV National Team Development Program in the U16/U17 age division. Madison is very well-rounded in her skills and she is excellent at executing in both the front and back row. Madison has power and a high volleyball IQ which allows her to manufacture points. https://twitter.com/KingsleyATK/status/1520795664589983744 Abby Vander Wal – 1st Alliance 15 Gold Abby is simply explosive. She trained with the USAV U16/U17 National Team Development Program. Abby is the type of athlete you notice because she gets the job done. She earns points, sets her teammates up for success, and performs in high-pressure situations. Abby brings a lot of training and experience to the court and is a fun athlete to watch.

Abby Kaminski

Abby

Kaminski

5'8" | OH

Franklin Central | 2025

State

IN

– Academy 15E Venom Abigail is the whole package. She has a great vertical, consistent contact on the ball, and solid ball control. She executes huge swings out of the front and back row and on both pins. Abigail seems to be able to place the ball anywhere she wants on the court. She is great in transition, quick, and solid in serve receive and defense.

Ava Reis

Ava

Reis

5'9" | OH

Kimberly | 2025

State

WI

– FC Elite 15 Navy Ava is an impressive 6-rotation pin. She is aggressive in her play both on offense and defense. Ava isn't afraid to run down a ball or swing big on out-of-system plays. She puts up a consistent block which sets her defense up for success. Ava is a high-level player who has huge potential as an impact athlete in this class. Ellie Barker – Illini Elite Ellie can swing across the net. She has a powerful arm and an explosive approach. She is a go-to hitter on this talented team. Her balance of power and shots makes her lethal and impactful in the front row.

Isabelle Busignani

Isabelle

Busignani

6'1" | OH

Marian | 2025

MI

– Michigan Elite 15 Mizuno Isabelle has a huge presence on the court. She is lethal when she passes to hit out of the middle. Isabelle is quick, explosive, and powerful. She is great in serve receive and in transition. She also adds a lot of value and consistency in defense and serve receive. Isabelle is an all-around athlete who makes an impact on nearly every play.

Emma Koceja

Emma

Koceja

6'0" | OH

Brookfield Central | 2025

State

WI

– Milwaukee Sting 15 Gold Emma is a powerhouse pin. She takes big swings and earns big points. She is reliable in tough situations and makes smart choices on the court. She knows when to use her power and when to use some finesse to earn points. Emma is a very valuable pin who is dynamic in her abilities. https://twitter.com/PrepDigChris/status/1487575048915460101

Myla Unterweger

Myla

Unterweger

5'11" | OH

Arrowhead | 2025

State

WI

– Milwaukee Sting 15 Black Myla brings her A-game to every point. She has a vicious line shot that stops even the best liberos. Her quick arm swing allows her to put power on the ball while outpacing a lot of blockers. Myla has nearly infinite potential and will be an athlete to keep an eye on as she continues to develop.

Mia Weaver

Mia

Weaver

5'11" | OH

Southwest | 2025

MN

– Northern Lights 15-1 Mia has a big presence at the net. She can hit effectively on both pins and can manufacture kill after kill after kill. She goes big with her swings and has a big and explosive approach. Mia is efficient and smart as well. Others to know: Grace Kreutz – Adversity 15 Adidas

Natalie Malewicz

Natalie

Malewicz

5'10" | OH

Henry Ford | 2025

MI

– Michigan Elite 15 Mizuno Bianca Pine-Robinson – Michigan Elite 15 Elite

Jacquelyn Brown

Jacquelyn

Brown

5'10" | OH

Wauwatosa East | 2025

State

WI

– Milwaukee Sting 15 Black

Mesaiya Bettis

Mesaiya

Bettis

6'0" | OH

Burnsville | 2025

MN

– Northern Lights 15-1 Ellie Tufto – Northern Lights 15-2