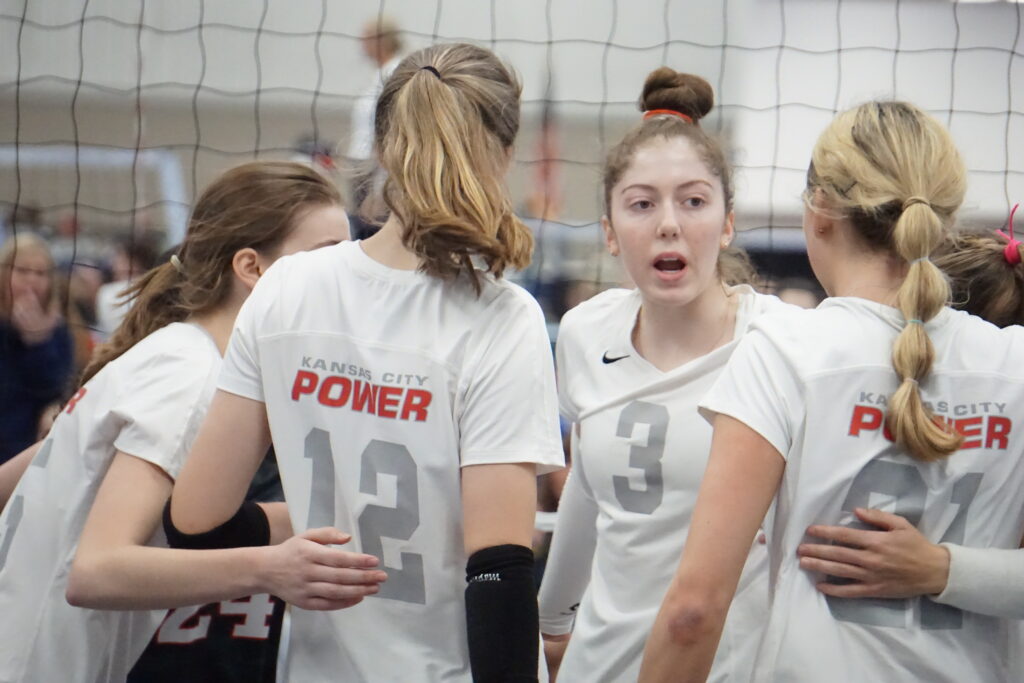 Posted On: 05/19/22 4:10 PM
The Prep Dig 2023 National Rankings are out! It's live!  
Going into the 2022 club season, I knew national rankings would be on our radar and after attending 13 club events from the regional to national level as well as watching video of athletes I couldn't get to see live, we compiled a list of just over 100 athletes from coast to coast for our 2023 National Rankings.  
How does this list get put together?  What is unique about Prep Dig is that we have hyper local coverage which includes our state rankings, we have a database of athletes in over 20 states, where we already had a strong start to compiling the best players.  I was able to get input from our Prep Dig scouts on athletes and from there was able to fill in athletes outside of our network as well.  We are volleyball nerds, we follow the forums, the commits, we use Rich Kern for commits, and after coming up with a list of athletes, we then proceed to feedback outside of our network.  
Outside of our network we will go to club coaches, specifically coaches who were in the 17 Open field because that is where the majority of these athletes are competing.  As a Prep Dig scout, I'm watching everything, I'm taking notes, I'm taking video, I'm getting the names out there.  However, the coaches are the ones who are strategizing against these players, they see what their strengths and weaknesses are, they are looking at these athletes through a different lens.  Their feedback was essential to compiling this list. 
*I do not consult with any college coaches to avoid any violations of the NCAA and compliance. 
Next, it's breaking down positions.  Out of these five outside hitters, how would you rank them?  Out of these five liberos how would you rank them?  When asking different coaches about various positions there was usually a pause, it's tough.  With these elite athletes, you can break the game down into the fine details and there is nothing clear cut.  Does that mean we value these athletes less?  Absolutely not, this goes to show the depth of talent that we are working with here.  
How do we know when they are complete?  As a former 6th grade teacher, I knew if you never gave a deadline to assignments, it would most likely never get done.  After double checking video, player information, and arguing both sides of the coin at some point I have to put the final stamp of approval.  Here it is. 
Here are a few questions and challenges I found throughout this rankings process. 
How do you truly separate these top athletes? 
There is no metric when it comes to the impact of some of these athletes.  90% of these athletes are committed and they are going to the programs that best fit their next step.  When asking scouts and coaches for feedback on athletes, I simply said, "Think about the impact they have at the highest level of competition".  
The setters. How do you separate them?  
This may have been the hardest for this class.  There is an argument for plenty of these setters in the Class of 2023 (an article to come later), but with the likes of Ella Swindle (KC Power – Texas), Ashley Mullen (Dynasty – UCLA), Bergen Reilly (Kairos – Nebraska), and Ava Sarafa (Michigan Elite – Kentucky) have all found big time national success at either the high school, club, or USA Volleyball level.  They are all committed to big time programs who have produced professional setters and are all in the USA Volleyball pipeline.  Separating athletes like this is like splitting hairs, they all have something that they bring to the table that is above and beyond – but the same can be said about the next five setters in the list. 
But What About X Athlete Being Committed To This School vs. Y Athlete Being Committed To That School? 
I have been on the ugly side of emails with parents and coaches telling me what type of scholarships kids are getting, why this school chose player x over player y, and various other bits of information that's really just gossip and has nothing to do with a ranking.  Do we factor in where athletes are committed? Yes, but is it the end all be all? No.  There is so much that goes into picking a school and where these athletes are best fit at the next level.  
What if their state ranking is higher/lower, doesn't quite fit with their national ranking? 
We update our rankings typically twice a year, usually towards the end of the club season and towards the end of the high school season.  Some state rankings might be more up to date than others.  
Lastly…
We want to bring more exposure to the game.  I live and breathe volleyball pretty much all year round.  The athletes in the Class of 2023 really do have a chance to make a huge impact at the college and international level.  With this comes chances to capitalize on NIL opportunities.  If we want more opportunities for women's sports to make a dent in the TV markets and media outlets we have to be open to more conversations in talking about these athletes to make them a household name to the next group of athletes coming through.  These are all amazing athletes, let's celebrate the success they've had and the potential of what they can do!