Posted On: 05/13/22 12:23 PM
We're back at it again in the Hawkeye State, this time with a new position in the spotlight.
Our Iowa 2024 feature series kicked off yesterday with a look at some pin hitters who have drawn my attention at the events I've visited this year. The objective remains the same today as we feature some savvy setters who have been making plenty of big plays to kick off the 2022 calendar year.
This group has some great versatility and potential, so this is likely just a small portion of our discussion on Iowa's top 2024 setters.
Setting Up Success
The reign of talented Iowa setters is here to stay. Prep volleyball fans in this state are probably used to it by now.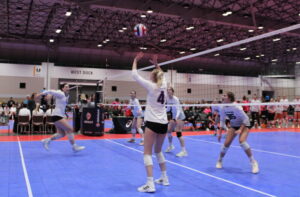 Gabby Lombardi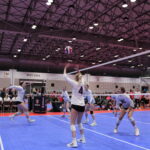 Gabby Lombardi 5'11" | RS Des Moines Christian | 2024 State IA is certainly a good torchbearer candidate in this setter class. She got a shoutout in one of our post-Show Me Qualifier features for her work setting for Six Pack 16 throughout the event. Lombardi's combination of precise hands and imposing physicality is a huge asset that has lifted Six Pack to impressive performances against the nation's