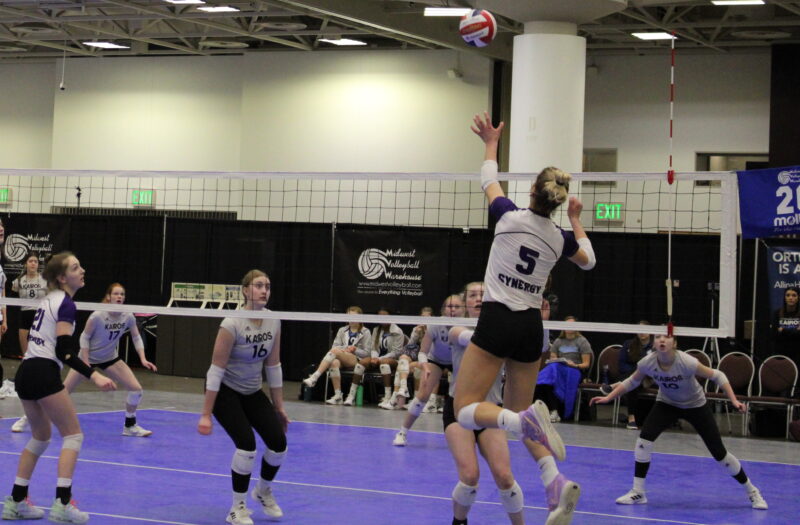 Posted On: 05/17/22 1:53 PM
This feature series will highlight the best part of covering events. Time to talk about some new discoveries.
The 2022 club season has given me a fantastic opportunity to scout players that I had never seen before. That's what this series is all about. I always love reporting on the talent in my home territory of Nebraska, but this year has exposed me to so many talents from around the country.
So, it's time to revisit some of the biggest first impressions from an exciting gauntlet of club events. We'll be including a medley of standouts from national qualifiers, regional events, and Prep Dig Circuit outings.
Let's kick it off with the pin hitters.
Kennedy Wagner - 6'1 OH - 1st Alliance 17 Gold - Class of 2023
Let's kick it all the way back to January for this one. Wagner was a driving force behind that flawless run to a 17 Open NLQ championship for 1st Alliance, and it's hard to find anything this outside hitter can't do. While Wagner's attacking range is impressive, her consistency in serve receive might be her best asset.
Kenna Wollard - 6'1 OH - Illini Elite 17 Cardinal - Class of