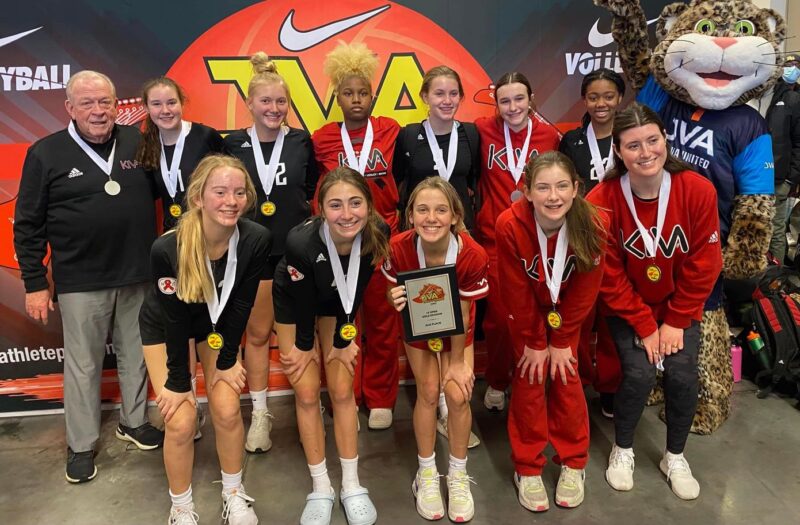 Posted On: 06/2/22 10:52 PM
Set to compete in Summerfest in Columbus, Ohio June 4-5, KIVA 14 Red National features a talented group of hitters on the rise. 
A look at six KIVA 14 Red National hitters on the rise follows. 
Ella Askin is a 5-10 eighth grade outside hitter from St. Patrick. Askin possesses strong jumping ability and excels as a hitter. Athletic, Askin is a reliable hitter who adjusts well to sets coming from any location and completes attack hits regularly. 
Emily Helmers is a 5-11 eighth grade middle hitter/outside hitter from St. Raphael. Helmers provides a strong presence along the middle of the net and can hit from the left side. Agile, Helmers moves well from side to side, closing blocks consistently. 
Anna Fish is a 5-9 eighth grade outside hitter/setter from Immanuel Lutheran. A versatile player with a diverse skill set, Fish can deliver as a hitter and a passer. Fish flourishes from various parts of the court, excelling in multiple roles. 
Addison Pence is a 5-10 eighth grade outside hitter/middle hitter from St. Aloysius (PWV). Pence can hit consistently from both the front row and the back row. A versatile hitter who is productive, Pence reads opposing defenses successfully. 
Jordan